Friends of Cardiff Reservoirs – Newsletter No. 1, October 2022
Friends of Cardiff Reservoirs – Newsletter No. 1, October 2022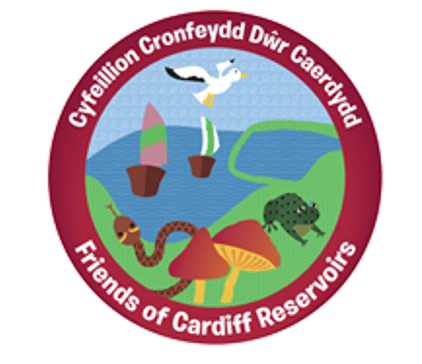 Welcome to the first newsletter from the Friends of Cardiff Reservoirs. We hope to produce these on a regular basis to keep members of the Friends group up to date with what we know of Reservoir developments, activities we are organising and other opportunities that might interest members.
This the first time that Welsh Water have worked with such a "Friends" group. The help and assistance provided by Annie Smith (Volunteer Manager) has been invaluable and we look forward to working with the new Attraction Manager, James Griffith and his team. We are also very grateful to the Reservoirs Action Group (RAG) for their support to us in getting established after their tireless efforts over many years, to keep the vision of the reservoirs site, as one for leisure use, very much alive.
The Committee
There are seven of us on the Committee, either elected at the initial meeting next to Llanishen Reservoir one sunny July evening in 2021 – kindly organised by RAG – or co-opted from those who put their names forward to fill new vacancies. See the Committee page on our website for more information.
Since July 2021 your committee has worked behind the scenes with formulating policies such as the constitution, safeguarding, insurance etc. Many thanks those who came to our AGM in July where we heard really informative updates from Welsh Water and our Chair, Paul Davies. More recent updates were included in the September newsletter from Welsh Water. Members also approved amendments to our constitution. These allow more flexible membership categories, changes to the timings of subscriptions and to Executive terms of office.
Activities for volunteers
We have been involved in organising some small projects over the past year. In the autumn of 2021 there was a drystone walling volunteer opportunity and in July this year we provided a woodland volunteering opportunity, collecting native bluebell seeds from Ruperra Woods (thanks to the Ruperra Conservation Trust) to seed the reclaimed ponds area near Llanishen Reservoir. Quite a number of you took these up and we hope, under the guidance of Welsh Water, to provide others in the near future.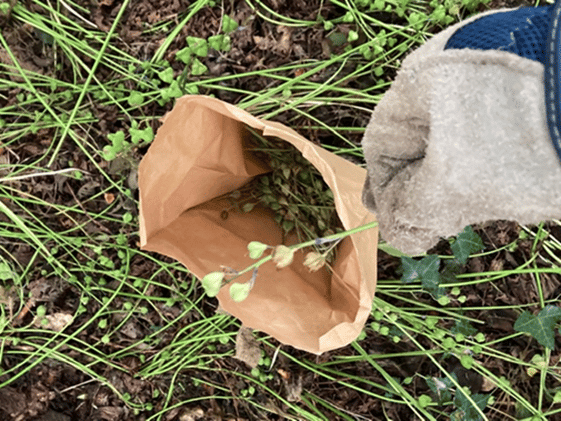 With Welsh Water we also provided opportunities for a site visit in May which many of you took advantage of. Since then the reservoirs have been a construction site with no public access, but we hope to provide further chances to visit ahead of the official opening scheduled for spring 2023.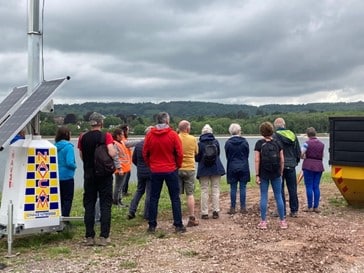 Look our for messages from us or volunteering@mail.teamkinetic for all the up and coming opportunities to get involved in activities.
Other opportunities
We are in touch with several other groups and organisations with similar objectives. Here is a selection of opportunities on offer from them.
Cardiff Council Parks Services are encouraging households across Cardiff to request free trees to plant in their front or back gardens. This is particularly important in areas with few opportunities to plant trees within the street scene or lack nearby parks and greenspaces. These are 60-80cm whips (small trees). Trees can be planted in the ground or in pots and we can provide advice on tree species and aftercare.

Some examples from last season include requests for a native mix for wildlife, willow for craft materials, hedgerow species for privacy and filtering air pollution, and blossom trees for seasonal interest. There will be collection points in a few hubs across the city and from the Council's tree nursery at Forest Farm in Whitchurch.

To be considered for tree donations in the autumn 2022 – spring 2023 planting season, please fill out the form below by 1st November 2022 for collections in December or by 1st February 2023 for collections in March.
We have been working alongside Friends of Nant Fawr Community Woodlands. They are setting up a Deep Time Walk through Earth's evolutionary history, starting with its creation and walking towards the future up to the present day with commentary along the way exploring the Earth's creation and how it's surface has evolved and stabilised over time to support life.
We would like to know if our members would be interested in taking part in a Deep Time Walk in future – please contact us at membership@friendsofcardiffreservoirs.org if you would be. The walk – suitable for all ages – would follow trails through Nant Fawr Community Woodlands and the fields alongside Llanishen reservoir. (Total distance: 5 km (3 miles) approx. / 2 hours).
Friends of Nant Fawr have organised a walk taking place on Sunday 6th November 2.00-3.00pm – the Council Ranger will be leading a gentle stroll to discover some interesting and strange histories of native trees. Meeting place – Entrance adjacent to Cardiff High School, no booking required. (Friends of Nant Fawr Community Woodlands: Guided walk – The History and Folklore of Trees, 6 November 2022 (friends-of-nant-fawr.blogspot.com)
The Council also organise a series of outdoor events in Cardiff for children and families.
For more details and to book a place please follow the link below:
Outdoor Events in Cardiff – Outdoor Cardiff
Join us
Details of how to join the Friends group are on the Membership section of our website. If you would like to help the Committee, we are keen to include other members, particularly anyone with ecological experience – to join a small group to work on a number of environmental projects – or skills in marketing and communications (to support our website, social media and Welsh language communications). We hope to be able to produce future newsletters in both Welsh and English.
Now that the foundations for the Friends group – and for the new visitor centre – are in place we hope that, with our members support and participation, we continue to partner with Welsh Water, to realise the potential to create an outstanding ecological and leisure resource for Cardiff.